During our visit on the Taipei Cycle Show 2022 (Nangang Exhibition Center, Hall 1, Booth No. #I0204) we had the pleasure to discuss with Wayne MOORE from The Legion Engineering Corporation. Their brand sells internationally: tubeless valve technology, disk & brakes pads…
The Untouchable Legion & Vmax
Their aim is to Take over the World (like Roman Legions did in their time). If you visit their website (link at the bottom of this article) you will understand better their company product line referencing to the Antique History of Rome.
The Legion Engineering Corporation's most famous products are: Disk Rims, Brake Pads & High Volume Valves
Wayne Moore's has an engineering background in the car automotive field. He has designed the first hydraulic brake without piston. He came to Taiwan to work with his wife on the Ashima brand for some years and moved on to create his own brand (The Legion).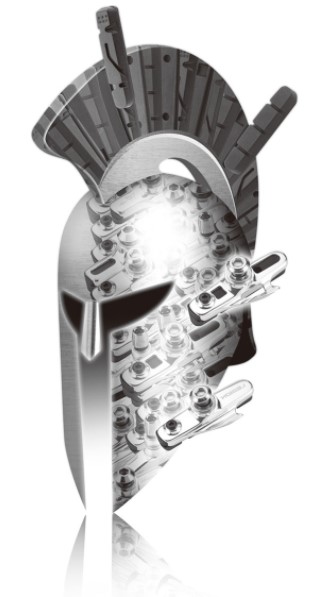 Wayne's activity focuses mostly on supporting brands with OEM and ODM services. The Legion's brands such as Vmax are used as showcase for his company to demonstrate his design capabilities and quality products.
The Legion Engineering Corporation's Strategy & News
4 years ago, Wayne brought fresh blood to the bicycle valve industry that had not seen any major innovation for the past 120 years. He developed his Vmax high volume valves product line for tubeless Mountain Bikes and Road Bikes. Major benefits are to easily seat the tire and inject / remove the sealant.
2021 was a good year for the company as 90% of its activity relies on the supply of consumables. Whereas it has become really hard to buy a new bike due to supply chain issues dur to Covid, a lot of cyclists could still renovate or upgrade their bicycle with new parts such as new valve, brake pads, cables…
The Legion aims to diversify its activities in order to cooperate with cycling brands mainly in the following fields: Ice Tech Pads (with Ice Vortex heat dispersion or heat pipe technology), brake systems with floating rotors, and high volume tubeless valves (with the Vmax product line).

If you are a brand and you are looking for High Volume tubeless valve OEM or Brake Pads ODM services, you should get in touch with The Legion Engineering Corporation. Wayne's sales team will analyze your needs and provide you with the adequate answer (contact details below).
Mechanical Brake Innovation by Wayne Moore
Wayne likes to innovate and is constantly researching new ways to improve the performance of bicycle parts. His latest endeavor is in the mechanical brake niche, where he has (re-)engineered a new design.
Mechanical brakes are often seen as cheap low-end compared to hydraulic braking systems that are high-end but more expensive. The latter is nevertheless sometimes considered as dangerous with the risk of boiling the break fluid in case of high demand breaking situation. Those who experienced that once in their life surely can relay to this fear.
In an effort to re-habilitate mechanical brakes low-end braking capacity, Wayne has developed a light weight powerful and safe mechanical brake shifting the traditional 3 balls concept to a 15 balls design.
This affordable compact new design should rock the mechanical brake world that has been in lethargy for so many years. Wayne will present it to the public during the upcoming EuroBike Show this coming June.
Fun facts about The Legion Engineering's fonder
The Untouchable Legion also sells a "Foot Condom" under their 2nd skin product line. It is designed to protect your feet from the elements whether it be driving rain, sleet or snow. This one-size fits-all velo sock will keep you warm in the harshest conditions thus staying dry and immune from freezing winds.
You will be able to reuse it up to 40 till 50 times if you learn how to put it on and remove it the right way.
Distributors are welcome to get in touch.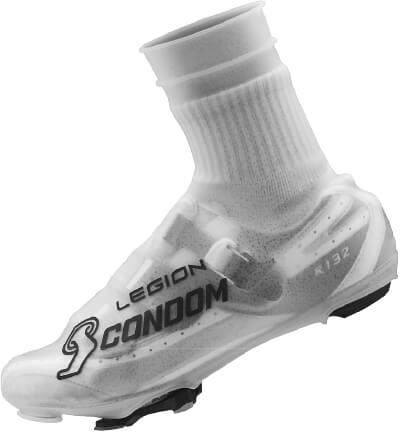 Wayne Moore is General Manager at The Legion Engineering Corporation, and he is regularly riding a KTM road bike. He enjoys being faster than many fast cars on the road when he is cycling in Taiwan.
Wayne's favorite cyclist is Chris Froome and his favorite UCI Race is Tour de France.
The Legion Engineering Corporation details
The business was created in 2014. They have offices in ChangHua and have 25 co-workers as of now.
The company address is: No.71, Lane 165, ZhangXing Road, ChangHua 50077 Taiwan
The Legion Engineering Corporation's official website is to be found at: https://www.thelegion.com.tw