While attending the TaipeiCycleShow 2022 I had the pleasure to interview George HUANG from T&K enterprise (Titanium bike frame manufacturer). Their brand promote internationally: Titanium Bikes.
Titanium bike frame manufacturer: Neo Cozma
T&K has been working with Titanium for many years in other industries such as camping gears. The company masters the art of manufacturing with that metal.
T&K's goal is to promote Titanium material as an excellent material for the cycling industry in bike production. Motivated by passion, they are a small team devoted to manufacturing the best road bikes from metal. The frames and the forks are designed and manufactured in Kaoshiung, in order to elevate the standards of quality to deliver the best high-performance bikes to riders all over the world.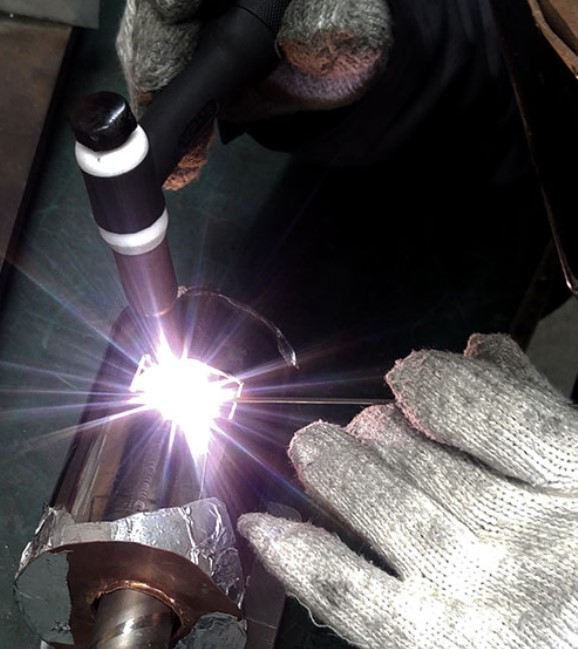 Titanium bike frames & titanium road bike forks are becoming more popular among a specific group of metal bike lovers. George considers that people should be more open to the qualities of Titanium bicycle as their are often not as popular as carbon frames. T&K enterprise's best seller product is: Neo Cozma
T&K performance & company's strategy
T&K has established good cooperation with partners in Japan for the introduction of the Neo Cozma in the Japan market. 2021 has been nevertheless a bit difficult for the other geographical markets because of the travel ban due to Covid. George hopes to meet future partners to develop further his activity.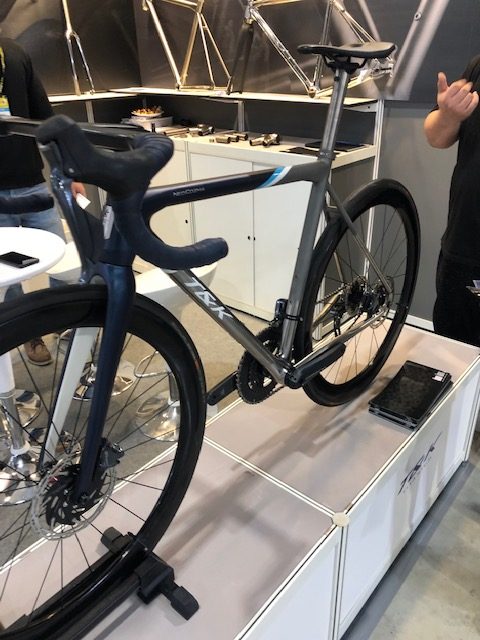 He is particularly looking for open-minded partners in Europe to test his bikes and give him feed-back on the ride & feel of the Neo Cozma, as well as getting more public exposure. T&K aims to be recognized among the top titanium bike brands in a few months.
Should you be a distributor interested to promote Ti bike frames, please get in touch with George from T&K (contact details at the bottom of this article).
T&K Company fun facts
George Huang is a passionate engineer who has been working at T&K enterprise for years now to develop & improve the best Titanium two-wheel ride. He is regularly riding a Neo Cozma and his favorite pro-cyclist is Chris Froome. George's favorite UCI Competition is the Taiwan KOM.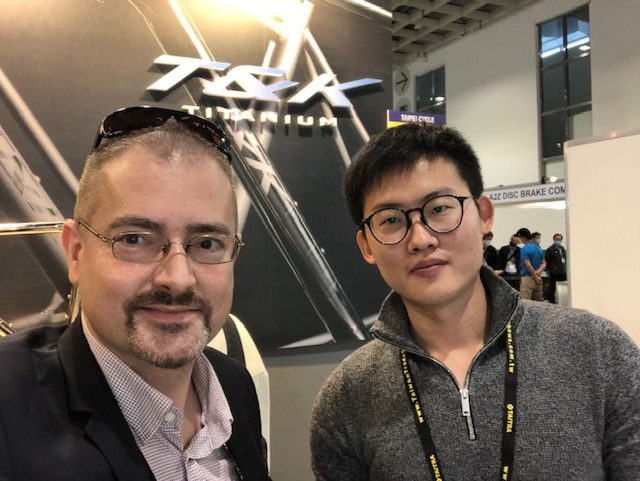 T&K enterprise details
The business was created in . They have offices in Kaoshiung and have 15 co-workers as of now. The group address is: No.23, Chi-Nan Road, Dah-She District, Kaoshiung City 815 Taiwan
T&K enterprise's official website is to be found at: http://www.tk-bike.com