While attending the TaipeiCycle Show 2022 I had the pleasure to meet with Travis HUANG from PSB (Premium Solutions for Bikes) among others Brake Pad Manufacturer. Their business focus on the production & international sales of: Brake Pads, Disk Brake Rotors, 3D Floating Rotor & Brakes Shoes.
Premium Solutions for Bikes with 3D floating Rotor
Their aim is to provide better bike solutions through innovation and design. Their concern is to improve safety through Research & Development. Taiwan is in the heart of bicycle industry that sees yearly hundreds of innovation blooming.
PSB has about 30 years of experience in hardware metal processing. Premium Solutions for Bikes's most famous product is: most affordable rotor called PR90 and PR91.
Brake Pad Manufacturer's strategy
PBS is already serving a number of international bicycle brands, and they are looking for distributors. So do not hesitate to contact Travis and ask for a quote if your are looking for any of the following bicycle parts:
3D floating rotor, one or two pieces center lock / six bolts in various size
2D floating rotor, one or two pieces center lock / six bolts in various size
Standard rotors, one or two pieces center lock / six bolts in various size
Cooling brake pads (standard, organic or eco) with heat dissipation improving heat dissipation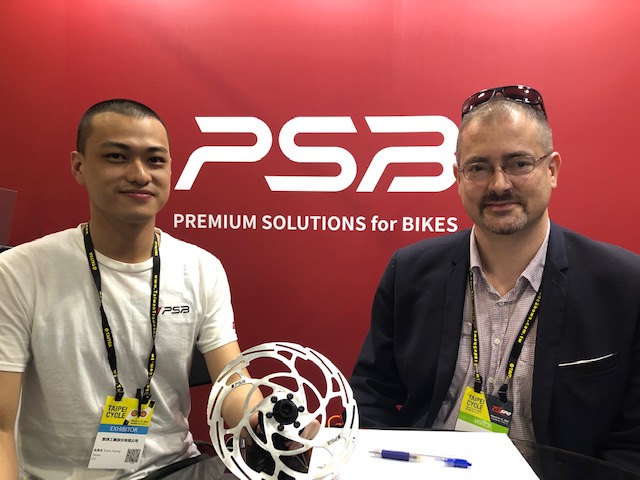 PBS has a catalog of references that include Shimano brake pads, Sram brake pads, Magura brake pads, Hope brake pads, Formula brake pads, Hayes brake pads, Tektro, and Campagnolo brake pads. As well as Aluminum break shoes or with ceramic compound or even carbon depending on your braking needs on the road.
3D Floating Rotor Innovation
PBS likes to innovate although it is not always very easy to convince the traditional manufacturing engineers to go out of their habits. 2021 was especially not easy as they could not visit exhibitions & present their new 3D floating rotor design to the market. But they should not miss the upcoming Eurobike Show.
The 3D floating rotor includes Patented Elastic Disc Ribs with open cuts on 6 of the 12 outer disc ribs to provide more disc flexibility and maintain a better rigidity while braking. The disk strength is kept at all time while the floating structure avoids high temperature deformation with hydraulic disk brakes.
The floating effect automatically centers the rotor & the caliber allowing a symmetric clamping. The benefits of this innovative re-design of the rotor disk ribs: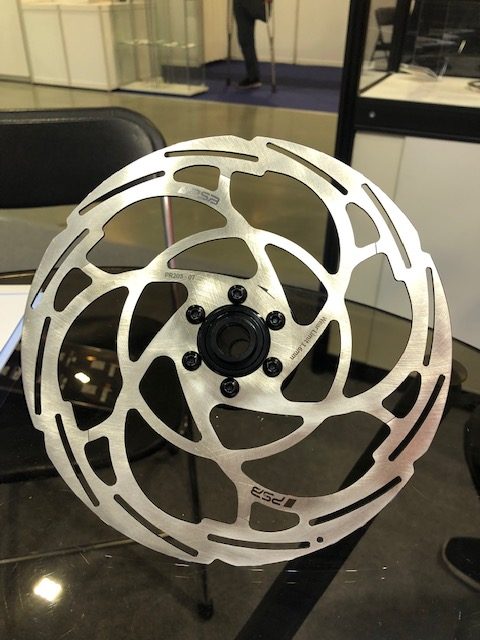 avoids uneven clamping
avoids rotor deformation
better safety with higher braking power
increase disk lifetime
less noise
PSB Premium Solutions for Bikes fun facts
Travis Huang has been working at Premium Solutions for Bikes for several years now, and he is regularly riding a Fuji Road Bike as a casual rider. He does not have a favorite pro-cyclist but he enjoys watching the Tour de France when the time comes.
PSB Premium Solutions for Bikes details
The company was created in 2020. They have locations in ChangHua and have 30 employees as of today. The business address is: No. 39, Ln. 106, Sec. 4, Yuanlu Rd., Xiliao Vil., Xihu Township, Changhua County 51445, Taiwan
PSB Premium Solutions for Bikes's official website is to be found at: https://psbbike.com