During my visit on the Taipei Cycle Show 2022 I had the pleasure to discuss with Ray Liao from microangelo group. His newly launched brand microangelo focuses on the international promotion of the Road Star R698 model (a lightweight carbon monocoque frame electric bike using a FSA electic motor system).
Microangelo Road Star R698 Origins
Ray Liao has a background in electronic engineering specialized in electronic charging batteries business. For years, he has served major brands such as Bosch, Shimano, Gogoro… He started fundraising back in 2020 to finance his project, trying to gain venture capital investors to his cause.
Investors were at first a bit scared and reluctant to support or cooperate with Ray's new venture. The bike industry is right now under heavy load and their production capacities fully booked until 2024. Resources are scarce & bicycle component manufacturers (who are mostly family business) get to choose who gets served first!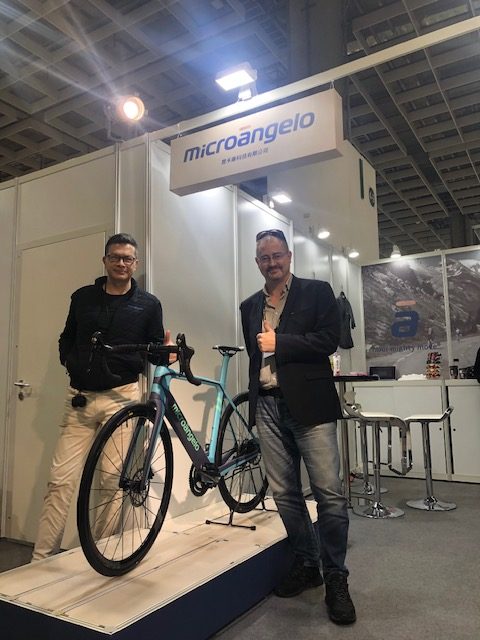 Ray seems to have convinced them to support his project with:
a branding vision
a clear marketing strategy
serious product development roadmap
Ray explains further his branding vision as an electric road bike manufacturer: niche market, micro = small L1-L7 category vehicle, the aureole on top of the letter a, as for the angel word in the brand name. There is a similarity between microangelo and Michael Angelo, kinda play on word. He further makes a metaphoric parallel between the beauty of the Michael Angelo's drawings because he was knowledgeable in anatomy with his own knowledge of power engineering, thus giving to the world the Road Star R698.
Surely part of his raising capital success was due to his convincing power during face-to-face meetings and his own personal Guanxi (term used in Chinese culture to describe an individual's social network of mutually beneficial personal and business relationships).
Microangelo Group Strategy
Ray now sets his focus on designing his own concepts with the permanent obsession to fight against global warming. His aim is to launch his new electric road bicycle for the Nordic Countries.
Microangelo's main product is today: Road Star R698. Two hundred units will be delivered to the Netherlands at the end of 2022. Ray plans soon to release the following additional variants: gravel, urban and cargo bike. He will be presenting his new models during the upcoming Eurobike Show this year.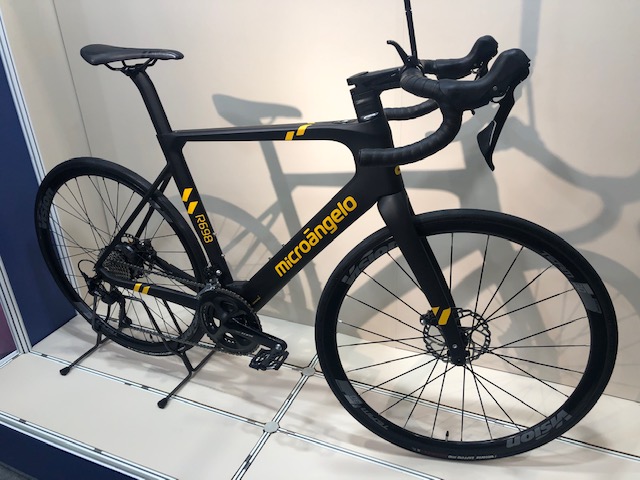 Microangelo's Roadmap
Microangelo's roadmap:
Road Star R698 revealed in 2022.
Gravel and Urban will be ready in the near future.
Ray Liao has a preference to sell directly to the end-user in a B2C type of business model. It is noticeable that the Road Star R698 microangelo website is showcased on a Shopify platform that allows direct sales as he thinks that the Nordic market is ripe to purchase directly online.
Ray Liao is CEO at of the Microangelo Group, and is regularly riding a Road Star R698 and a folding bike for his daily commutes.
More Details about Microangelo Group
The company was founded in 2019. They have locations in Neihu and Utrecht and have about 15 employees across various countries employees. The business address is: 5Fl No.100 Zhouzi Street, Neihu District Taipei City 114684 Taiwan
microangelo sales platform is to be found at https://microangeloev.com